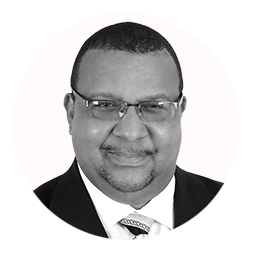 Managing partner
Bahamas
Mr Kendrick Christie became an Assurance and Forensic Partner in Grant Thornton Bahamas in October 2007. He was asked to join the partnership by the founding partner, Mr. Paul Andy Gomez."
Experience
Kendrick graduated in 1991 from the College of The Bahamas (now University of The Bahamas). He completed his Bachelors in Business Administration, concentration in Accounting graduating Cum Laude in 1995, from the University of South Carolina. He completed his Certified Public Accounting Examinations in 1996 and went on to serve from 1995 to 2005, advancing to senior manager at a Big Four firm in the assurance and advisory department.
His work includes Assurance and Advisory services as well as Fraud Investigations, Value Added Tax consulting and Internal Controls.
Boards and Associations
Kendrick was President of BICA (Bahamas Institute of Chartered Accountants) from 2005 to 2007 and he was awarded the "Accountant of the Year 2011" Public Practice award by BICA. He is a Board Member and founding member of the Bahamas Chapter of Certified Fraud Examiners, a Life member and Past President of Alpha Phi Alpha Fraternity Inc. and a member of The Rotary Club of West Nassau. He has written numerous articles in the press and also conducted many presentations.
Social Responsibility
Kendrick continues the considerable charitable work and effort started by founding Partner Paul Andy Gomez having recently donated to victims of the last hurricane in The Bahamas, as well as assisting with the formation of the Suicide hotline that was established by the firm in collaboration with the Ministry of Social Services.

Professional Qualifications and Memberships
Associate in the Chartered Institute of Arbitrators
Member of the Institute for Professionals in Taxation and Certified Fraud Examiner, with over 20 years experience
Justice of The Peace in The Commonwealth of The Bahamas